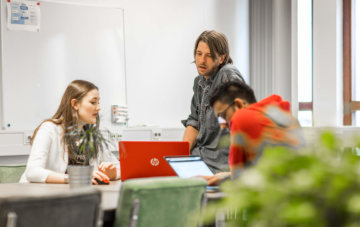 Internship at the Eonics Academy!
Are you looking for an internship where you can really learn something, work on interesting projects and also be allowed to make mistakes? Come and do an internship at Eonics Consultancy or NIXZ. View the list of available internships below and sign up.
The guidance from the Eonics Academy is personal and extensive and offers many extras, such as participating in our Young Professional Programme.
Read the success stories of interns who preceded you in our INBOX.