FreshBooks expands with new Amsterdam office
consultancy
All our developers are working in various organisations; from Ministries to financial institutions or start- and scale-ups. One of those organisations and our customer is FreshBooks. This Canadian company is specialized in accounting software for SMEs. Recently they opened an office in Amsterdam. We talk (by videocall of course) with Stefano Grossi, VP Engineering at FreshBooks and Managing Director for FreshBooks Netherlands BV to hear how FreshBooks has started in the Netherlands and how Corona has affected the business.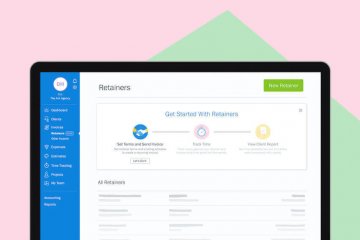 First of all Stefano, can you tell us more about FreshBooks?
FreshBooks was founded over 18 years ago, so we know the ins and outs in our business very well by now. We are specialized in accounting software. Our customers vary from small business owners to big companies who have hundreds of people on their payroll. Therefore our product is very flexible and not attached to one vertical. October 2019 I arrived here and today our office in the Dutch capital has 30 employees, and is still growing. We've been expanding to North Carolina where 10 people work as well as in Croatia where there are 10 more. Most recently in Mexico, where we acquired a company named Facturama. So things change fast because one year ago we only worked out of one single office in Toronto.
Why did you set up in Amsterdam?
This decision wasn't made easily. As we were looking for an European city for Freshbook to start a new office, we compared the cities that were available and in the end Amsterdam seemed the best fit for us. Not only because it wouldn't be difficult to obtain our needed workforce but Amsterdam also matches perfectly with FreshBooks' culture. On top of that everyone speaks English and there's always a good connection to Toronto and other European cities. These are the main reasons why we choose Amsterdam to be our hub for Europe. To me personally it feels like the type of entrepreneurship, the working attitude and the mindset of most people are all quite similar to North America.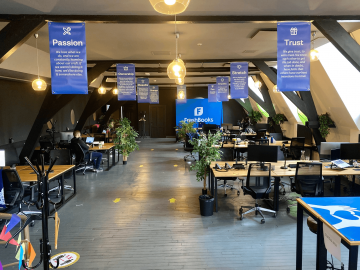 How do you succeed in keeping your own culture in various countries?
Firstly it's important not to confuse culture with values. Norms and values I would categorize as the untouchables, always, for everyone and everywhere. Trust, collaboration, passion, ownership are just some examples of the core values for us, we actually have an acronym for our 9 core values: PORCHFEST. And then you want to have people that align with that. Our culture is a dynamic thing that evolves, that changes. So we try to find people who first of all share our values and together with them we all create our culture. And in a way, our culture can change over time because we grow and develop whereas the norms and values always stay the same. Because of this our recruitment process focuses heavily on finding people with aligned norms and values.
Can you tell us a bit more about your technical stack? 
We mainly use an open source stack: MySQL, Python, EmberJS (JS framework) fully cloud of course since the start in 2003. We are pretty advanced and automate everything. We also have the ability to deploy multiple times per day, and when I say multiple I don't mean one or two. Our teams are asked to be self organized and work full-stack. We also use service ownership, so if you build it you own it and are responsible for the full lifecycle: from code to deployment to operational runtime. As a technical company we have loads of work but I'm pretty sure our developers like where we are and where we're heading.
Are your developers engaged in innovation as well?
Of course we are always keen on innovating. We are under the umbrella of accounting, but the reality is that our software is targeting Small Business Owners, their teams, and their needs. We are geared to enable business owners to create projects, quotes and work together, track hours, track mileages, track expenses and then get paid. These payments are all done differently; in the North American market everything is paid mainly by credit card whereas in the Netherlands it is hardly used, especially in b2b transactions. And in the UK, credit cards payments are minimal and different payment methods are also used. In Mexico and Italy there is e-invoicing. just to name a few. So every market has his different way to operate which not only means a challenge for us, but also gives a lot of work per market. Not to mention the language differences which is already a challenge.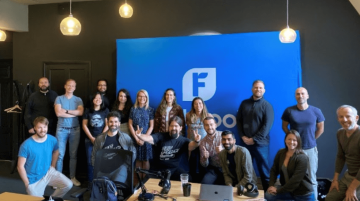 How did you build your team in Amsterdam?
We were fortunate to find strong leaders pretty soon. And of course, within our company we have a lot of experiences with fast paced hiring. As we doubled in size in Toronto in a short time, we applied the recruitment lessons learned there in Amsterdam. To help to grow our team we also used contractors. In the beginning we started to connect to people and try to refine our message and get it through. In North America for instance a position may be called Principal Developer whereas over here a similar position is called Software Architect. We had to finetune these things in order to attract the right people and to set the right level of expectations. This wasn't easy in the beginning.
Of course we started by filling in the leadership positions first but in fact all our positions require leadership skills. This is important because leaders are followed and are a source of inspiration. There were also an certain number of people being referred to our company. This is how we managed to find the right people and it worked out well, in fact we are still expanding as we speak, we just sent out some more offers this week.
In what way did the corona crises affect your plans and company?
We were very lucky that we finished the majority of our hiring before the month of March, just before the lockdown. In the first 6 months I had weeks with 6 interviews per day. But surely the crisis had an impact on how we wanted to set up our team in that sense that new employees had to start their job with us in a lockdown situation. So now we had to send everything out by courier and people had to set up their workplace at home. Joining a new team and a new company in that way surely wasn't what we had in mind for our new hires. Overall I think we did well, but it had a negative impact on us as well. Our amazing office can host up to 45 people but because we have to be corona proof we can only have around 19 people there. On the other hand it created some flexibility for our people as well. At least they don't have to commute at the moment and since more and more can work remotely, 19 seats will probably be good for a while.
I think corona forced us to have a fresh look into the way we organize our work. As many other companies we realize now that it is possible to work remotely. So this period gave a big boost to tools and the ability of people to cope with remote work. This is positive but not as nice is that the freedom of meeting together, workwise or socially, is not there right now. I really hope this will return soon because it is missed by many, myself included.
Business wise corona hasn't worn us down at all. In 2008 we also experienced a crisis, had a drop but bounced back faster than we thought. For now we have various types of forecasts ranging from most negative to very positive and so far we are tracking more on the positive side.
So we feel very fortunate and are positive about the future to come.
Your reliable partner
Also looking for a reliable partner for all your sourcing and other software development challenges? Please fill in the form below so we can give you a call as soon as possible to discuss how we can help.